Rent a Villa or stay in a Hotel ?
So before you even start to plan a holiday you must think of what you want from your holiday and in this case your accommodation. Hotel or Villa?
Hotels
In European resorts or those resorts frequented by Europeans it if extremely important to be up at the crack of dawn to sneak down and place your towel on the desired sun lounger around the pool before the hoards of eager beavers usually Germans, although the Dutch are not far behind in the scrum, get there and cordon off the best places leaving the hapless late risers in the shade.
Perhaps if you are having a late night on the town, stumble across to the pool with your towel or your tee shirt to book the prized lounger for the following day. This course of action is fraught with danger (depending on the nightís consumption of alcohol) as you flit -or stagger from shadow to shadow and lay claim your trophy for the morning while trying to avoid the hotel security. You may have the misfortune of banging a shin the dark or even falling into the pool. Also you may not be in a fit state in the morning to face the glare of the sun on your tender bloodshot eyes and may not even see the sun bed that day.
My experience in American resorts leads me to a different conclusion on the predatory nature of the sun bed fiends. Perhaps it is because my experiences are mainly in the greater Orlando and Kissimmee area that have so many attractionsí other that the sun, that the pressure on the sun loungers are less. Or is it that the American holidaymaker is far more polite than his European counterpart?
Points on the plus side there are the services, daily maid service, possibly concierge services, breakfast room and possibly a reasonable restaurant hanging around the pool you can see some really attractive people and for a guy thatís not always a negative.
Points on the negative side, Hotels are crammed with people- too many of them, a noisy pool that you canít get a swim in for the amount of splashing (ever notice that its fun when one of your party does the splashing but a declaration of war when a stranger of someone elseís kid splashes you?). And of course there is the lack of privacy. Too close to the bed beside you, and you are forced to look at other people just by their proximity even though you try not to. Lets face it, most other people are just not nice to watch and even worse is when you are the object of other people scrutiny! Give me a break!

Villa
On the other hand there is the Villa holiday, self catering in the sun, the ideal holiday or is it?
The points of absolute pleasure are, privacy, private pool, nobody watching you as you try (and fail) to do your impersonation of an Olympic swimmer. Swim without an audience, splashing, or awkward conversation. There is nobody elseís sun bed practically top of yours, or strangers listening to your intimate whispers to you nearest and dearest, nobody to invade you living space when you go to have lunch or hop to the conveniences. That alone is worth the villa cost.
If you're trying to holiday on a budget nothing beats a holiday villa-rental. In terms of value, personal space, and overall comfort, holiday villa rentals are even more attractive.
Cost, for a single family it makes economic sense, for two families double sense. Itís a bit harder to justify for one couple, cost wise. However the actual value placed on privacy is in my opinion immeasurable.
Plus points; Have your breakfast or your coffee when you want, on your patio overlooking your pool or your garden, relaxed. Mosey over to your pool when you want to, not because you have to ďget a good spotĒ.
When on holidays sometimes you just donít want to go out for a meal, ďlets stay inĒ you have your own kitchen, go to the supermarket buy what you like, cook it how and when you like. Everybody knows its cheaper to buy your beers, wines and spirits in the supermarket than a bar, so stock up and leave it in the fridge cooling for when you desire the ultimate pleasure on a really hot day, a cold one.
Fed up in the sun? Hop inside to cool down, hop in and out as often as you like nobody I going to nick your spot. In the evening play games with the kids in the garden, dine under the stars alfresco, have a midnight swim.
In a holiday villa you get to use all the amenities without the unwanted company. That means you don't have to deal with anyone other than your own gang. If your party likes to be loud and rambunctious, go ahead, there is no one else to bother.
Some holiday villas rentals have pools, spas, pool tables, air hockey, and enough board games to drive your family crazy, others donít so check out the facilities before you book.

So you're planning a The holidays, you fancy something in the sun, but where to go? Who is coming? How many?
Will we rent a luxury condo or house instead of staying in a hotel? Well you can make big savings by taking a Villa. Plus, you'll have more space and privacy to relax and enjoy your home away from home. Renting a vacation home is an especially smart choice if you're traveling with a group of friend or with kids.

Here are some tips to help you get the biggest bang for your buck.
1. Once you choose a destination.
If you're looking for sensational savings your best bet is to choose a destination where there are a lot of holiday rentals on the market, keeping prices competitive. You can find some of the best bargains on vacation home rentals online if you know what to ask about and how to protect yourself as a renter. Donít be shy contact the owner and ask for a deal.

2. Comparison sites- way to go!
Now it's easier than ever to comparison shop when you're looking to save on a vacation home rental. You can find some of the best rental home listings the net has to offer on sites like www.holiday-rentals.co.uk or www.holiday121.com <http://www.holiday121.com> and other consolidator sites like these. These are referral sites not booking site and you can check out many homes at the same time to get the best prices and most suitable dates and keep a record of sites visited.
3. Don't send money.
When renting a vacation home, never send anyone money itís a bad idea. Pay by credit card or PayPal where you have some come back.
Ask for references, and check out their Web site and their track record. Read their reviews! Read the fine print. Is there a cancellation policy? What if you have to leave early? Does it stipulate when you will get your breakage deposit back? Spend the time up front checking things out so you won't have any hassles later.
4. Know exactly what's included.
When you book a rental home for your holidays itís a short term rental and everything should be included, if there are extras like pool heat, these will be stipulated on the invoice.
Most rental homes will say "everything's included," but you want to double-check to be sure that there are no hidden surcharges there should not be any.
If utilities, Internet and cable are included, does this mean the property has wi-fi and high-speed Internet? Is it basic cable or premium? If electricity is paid is there a cap? Many properties will say they include utilities, electricity and gas and then the fine print says it's included, up to the first $200.
Recommendation; donít touch a short term rental that is not all inclusive.
5. Who is the local management company.
Ask who has the local management of the property these are a very important part of the service and backup. Your rental contract should include who to call if your dishwasher breaks or there's some other problem with the property. It should also state a time frame for fixing any major problems. You don't want to rent a home and have the hot water heater conk out and end up with cold showers for two week. The information should also be posted in a contact book inside the property. Make sure you have a phone number and email address of the contact and if possible get a second person as a backup.
6. Is the home family friendly?
If you're traveling with kids, make sure the property you rental is family friendly. Check the bed configurations. If you have three kids and the guest room only has a king-sized bed you could be in trouble. Does the pool have an alarm? (Toddler safety)
Also make sure you see lots pictures of the home. Do you really want to rent a place with a white couch and fancy dťcor if your 3-year-old still thinks it is fun to color on everything in sight? Make sure the home you're renting fits your family's needs so you're all comfortable. What about the location? Where is the house what are the local amenities? Is it close to the attractions?
7. Can you bring a pet?
Some vacation rentals accept pets, but they may have a size limit. Some folks would not like to rent a property for their family that had the possibility of a pet staying in with previous guests in the home, unhygienic, so if that may be a problem eliminate pet friendly from your search.
8. Is a refund available if you leave early?
If you think you may want or need to leave early, check your contract to see if you're eligible for a partial refund. Most vacation rentals are for a specific time period and don't offer refunds because that leaves the homeowner in a lurch with no time to rent to someone else. Know going in what the rules are so there are no unpleasant surprises.
9. Pick a house that most suits your needs.
Keep in mind when you're renting a vacation home you're renting a property that's individually owned. This isn't a hotel where if you don't like what you have you can get something else. Once you book and pay your deposit for a specific property, that's the property you're getting, so make sure it's exactly what you want. Ask if reviews from other renters are available,also remember you get what you pay for so contact the owner. While scoring a good deal is the goal, if it's too cheap there's probably a reason check it out. Sometimes the cheapest price is not the best value.
10. Book early.
Avoid disappointment; there are certain times of the year when the villa rentals are on fire, so book early. Also you might look at the availability on the owners web site and pick a slightly out of season time, which brings me back to point one, donít be shy contact the owner and ask for a deal. A last point to help is a lot of vacation rental owners have links to car rental and cheap flights sites or attraction ticket sites. Try and do a package deal for all three or four services. Good luck!!

Top Destinations: The Algarve and Orlando, Florida
For those who are looking to get away to somewhere warm and sunny where you can relax and let the everyday stresses of life pass by if only for a few days then there are two places to keep in mind. Both the Algarve in southern Portugal and Orlando, Florida are considered to be one of the top vacation and
honeymoon destinations
for Europeans.
Whether you are looking for
romance in Portugal
or a place to have your wedding the endless sunshine of the Algarve is the perfect place. First discovered by the English as a warm holiday destination in the 60s this area of the southern part of Portugal now boasts being one of the most popular holiday destinations for those in Europe.
For those looking at honeymoon destinations that can be considered the ultimate place to finish falling in love taking a moonlit walk along the golden sand beaches of the Algarve may provide just what you are looking for, you will find that rather than staying in a hotel you can find reasonably priced holiday villa rentals that will provide you with far more privacy and the ability to connect on a new level as you take care of each other rather than having to eat every meal in a restaurant.
One the other hand if you want to have your
wedding party
in one of the most fun places on earth then consider heading to
Disney World in Florida
Here you will find it possible to have a Disney themed wedding and follow it up with watching the fireworks over
Cinderella's Castle
across the lake. Orlando offers many
luxury hotels
that will make you feel like a king and his queen with superior suites instead of ordinary hotel rooms.
Whether you are headed to the Algarve or to Orlando you are going to need somewhere to stay. While many of us only have a few days to spend any where when we are on holiday, when we get married and take time off for our honeymoon we want a romantic location where the love that led us to getting married can blossom into one that will last forever.
You could of course choose to rent a hotel room for your honeymoon and spend the whole time relying on restaurants and room service. The big problem with this is likely to be cost, renting a hotel room and living this way can end up costing thousands, in both Orlando and the Algarve you will find there are alternatives. In the Algarve you will find a selection of
holiday villa rentals
that come fully furnished and equipped with everything you need except your clothes, personal items and food.
When it comes to accommodation, Orlando has plenty of villas and apartments to offer; many of them are very luxurious and aimed at the honeymooning couple. You will find with a little bit of research that you can find these villas and apartments at far more reasonable price than a hotel room. While you can still eat out as often as you want to, but you can stay in and cook your own meals.
By doing this you can save money and have more to spend on getting your house set up to begin your married life or for those who are just on holiday you can put some of your money back so that you can have another holiday sooner than you thought. Regardless of whether you go to the Algarve or Orlando you are assured of warm endless sunshine and coming home with a beautiful tan.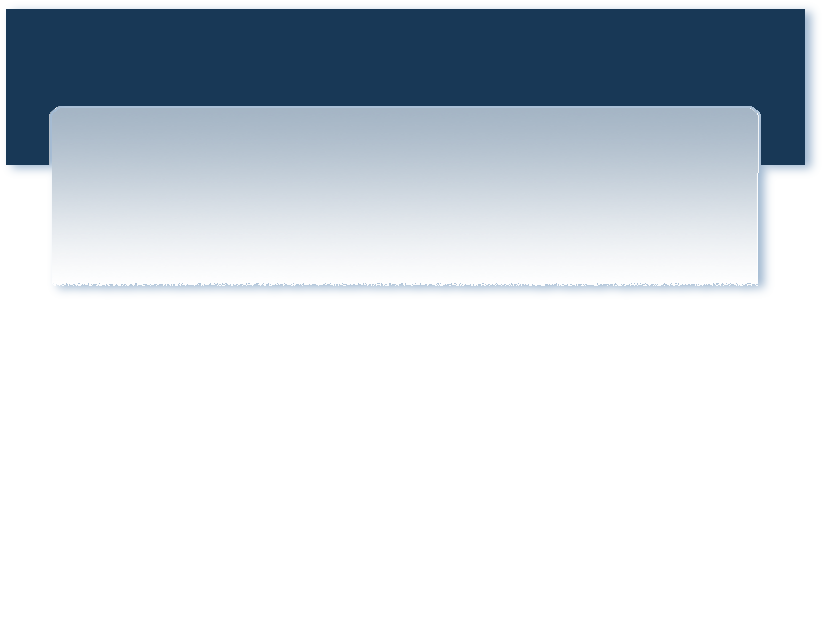 Considering a Florida Vacation?
When you consider a Vacation rental in Orlando Florida, remember one thing, its all about location!
Whether itís an owner rental and youíre booking your holiday direct or itís a holiday rent from an agency check out the location. They nearly all exaggerate.
All too many times Orlando rentals described as a Disney rental home are anything but.
I have seen ĎOrlando Villasí advertised when the property home is up to 3 hours drive away from Disney world of Magic and even further from Orlando Universal and SeaWorld. So my advice is get a map and do your research before you book.
You donít want to spend the first and last two hours of your day driving to Disney world in Buena Vista or arriving at SeaWorld, or Universal Studios tired before you even start.

It might be timely to remind you to make sure that your car rental is adequate for the size of your group, you donít want to be hanging around the airport or the car rental office when you arrive, trying to upgrade your car.

Orlando vacation rental homes are generally very well presented and are maintained to a very high standard, some Disney vacation homes are advertised as luxury vacation homes, and depending on your idea of luxury you may be very pleasantly surprised as the standard of most homes is very high. However remember that all these holiday home rentals, whether near Disney or otherwise are still holiday rentals and subject to the wear and tear that this type of business involves. A good management company with a strong maintenance ethos is essential in the holiday self catering homes business.
So make sure there are plenty of photos of the house and read all the reviews, Email the management company if they are shown on the website for their opinion on the home and if there are any things you should know. That way you have it in writing as a backup if you are not happy or it does not live up to your expectations. Also a good measure is if the home gets many repeat guests. (Check out the reviews)
Its also important to look at the language of rental sites, "walking distance" doesn't mean beach front and "cozy" often times means itís small or cluttered.
Make sure you pay attention to the details on the website. If it looks unprofessional, cheap, with a bunch of dead end pages... then, their lack of effort to impress from the beginning might be a flag to indicate of what is to come.

Lastly where possible book with a company or home owner that accepts plastic and pay by credit card.
It gives you security and peace of mind. Donít pay cash!


Secret Key Cove.com